How do custom items get designed?
If you supply me with a photograph or an illustration and an idea of what kind of finished product you would like, we can start to talk about it! Many different items that I make can be made to your specifications.
Starting with a photograph
Both of these were ordered as a present for someone who had retired to live in Maldon in Essex. Use the buttons below to go from the photographs to the finished item. Both were placed in picture frames.
Starting with a design
The frog was made using a stained glass pattern as the inspiration.
I drew a design for the dragonfly item. The frog was framed and the dragonfly was made to stand in front of a light source.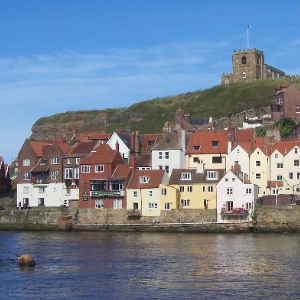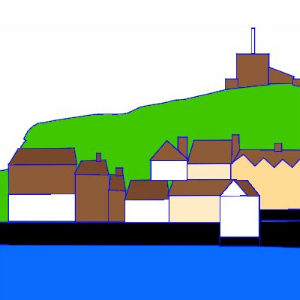 From photograph to design
Simplifying the design to create in glass.
Custom items made previously include ...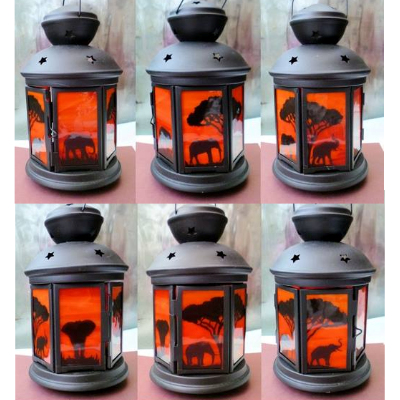 After a customer saw my Africa lanterns at a fete, he ordered one with just elephants in each of the six panels.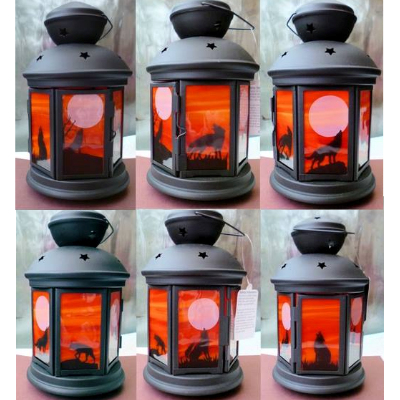 The same customer ordered this one with just wolf images in each panel.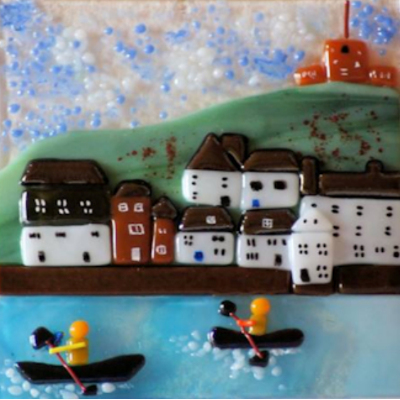 This was ordered by a friend who canoes.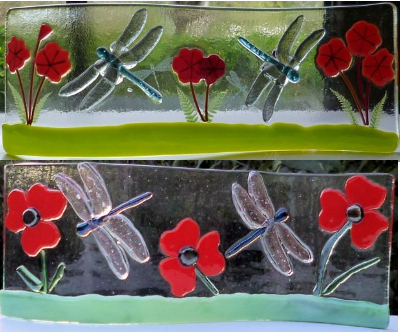 These were both ordered by someone who wanted dragonflies and poppies.
These tealight holders were designed and made by me for our postladies. They were personalised with their names on the front,