Other gift items
This is just a sample of the many other gift items that I can make.
Glass Bowls
These are known as coral bowls and are a great way to use small pieces of glass.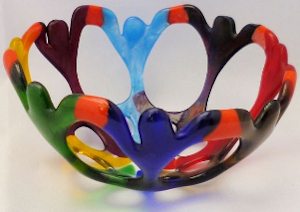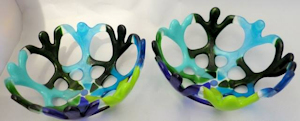 Glass Menorah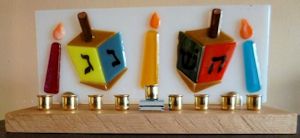 These are used for the 8 day Jewish festival of Hannukah. The one below is made of transparent glass with the candles at the back of the image so they can be seen when lit. Both come apart for easy storage.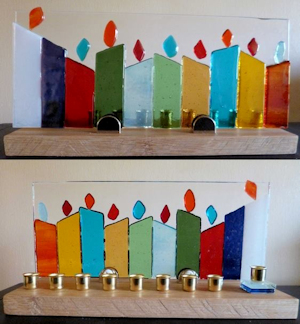 Glass Waves
These are my most popular items as they will stand on a shelf or a window ledge. I can make them in 3 different sizes. Each one is different as the glass I use varies in colour across the sheet.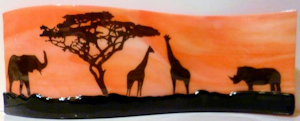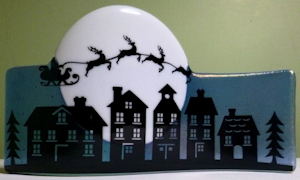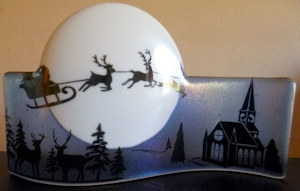 Further examples of waves can be found in other places on this site.
Other gifts
I have made many different types of pendants. These are an early attempt at painting on glass.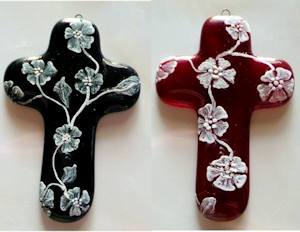 This is designed to hang on the wall.