Lanterns with fused glass inserts
Most of the lanterns I use have space for six images. For many of them I have to replace the original glass in order to avoid incompatibility with the glass I use. I also use custom decals cut on my Silhouette Cameo so it is possible to create almost anything. There are commercially available coloured decals to buy or you can even commission coloured decals of your own designs. Screen printing is something I intend to explore for my lanterns.
Safety Notice: The lanterns I use are made from metal. If you use a traditional tealight with an open flame, the lantern may become very hot. For this reason, I recommend using battery tealights.
Here are some of my lanterns.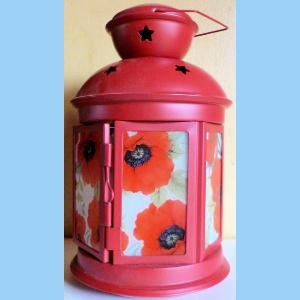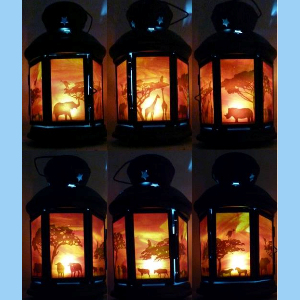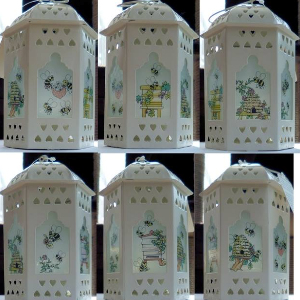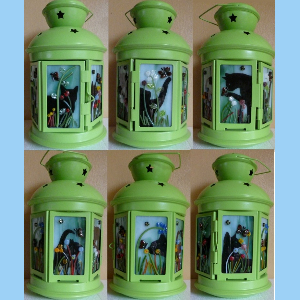 Close up of one of the panels